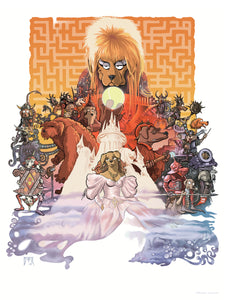 "You Remind me of the..."

Based on the childhood favorite of the 80's, this epic poster parody replaces all the original characters you grew up loving with labrador retrievers (and labradoodles). Inspire your friends, colleagues, and enemies with your incredible taste, humor, and love of nostalgia.

Printed on thick and durable museum-quality matte paper posters. A statement in any room, these puppies are just the accent your room or office needs.
* Canvas prints available in the PRINTS section *