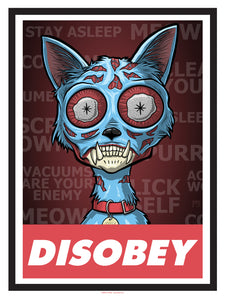 Funny how much your perspective can change when looking through a pair of sunglasses found in the trash.
This homage to John Carpenter and Shepard Fairey goes to show that it's not just the alien humanoids attempting to dislodge our society from within. Our pets are involved as well! How deep does this conspiracy go?
Printed on thick and durable museum-quality matte paper posters. A statement in any room, these puppies are just the accent your room or office needs.